Fertilization & Weed Control
Every lawn requires nutrients to survive. Not only to stay healthy, but to fend off those lawn predators like weeds. The best defense against weeds is a healthy lawn, which is why our fertilization and weed control program prioritizes both the addition of nutrients through fertilization, and weed control applications that prevent weed growth. Our program is segmented by the time of year, with different fertilizer components designated for the needs of each season. Fertilizer consists of three compounds. Nitrogen, Phosphorus, and Potassium. Each fertilizer is identified by their quantity of each in numerical order. The first number being Nitrogen, the second being Phosphorus, and the third Potassium.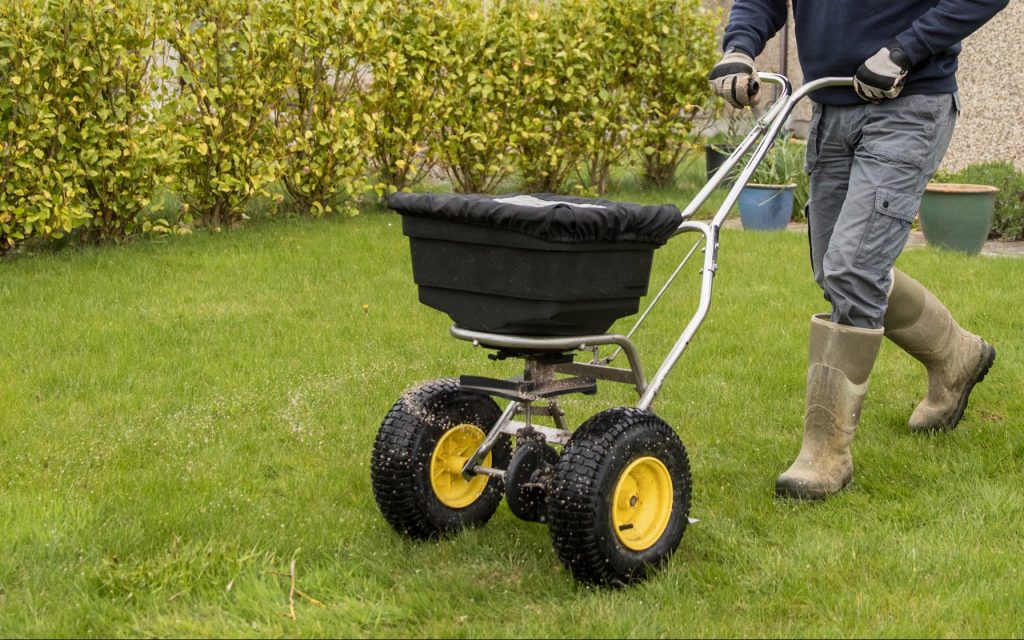 Fertilization, Pre Emergent and Broadleaf Weed Killer
It is important to fertilize at the beginning of the year, before the growing season hits. This is because the growing season is not just for healthy plant material, this is also the time when invasive species are ready to attack. An application of 19-0-0 fertilizer in the spring gets essential nutrients to your soil quickly,  so turf can create a defense at the beginning of the year. At this same time a triplet liquid spray is applied to prevent the spread of broadleaf weeds onto your property.
Fertilization with Grub Control
Nearer to the middle of the year in June and July, the most serious threat to your landscape ceases to be weeds, and becomes pests. Grubs are a particularly nasty variety that like to feed on your turf and their roots. Because of this we add a grub control solution to our summer fertilization application of 21-0-4. The healthier your lawn, the better it will be able to fend off lawn pests of all types.
Fall Fertilizer
The weakest time of year for your turf is the winter. An application of fertilizer in the fall gives your turf a store of nutrients to utilize during the harsh winter we experience up north. Typically applied sometime in September or October, this fertilizer composition is 28-3-10. With another application in the winter, your turf should be strong when it would otherwise be weak.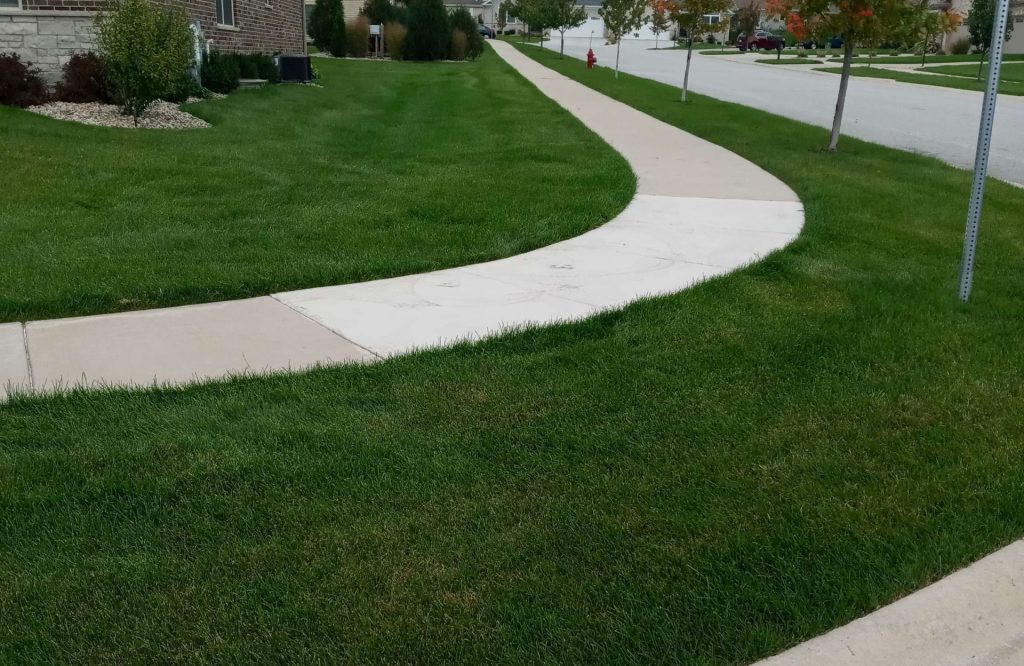 Winterizer Fertilizer
When winter rolls around your turf will be in dire need of nutrients. Especially with the spring rolling around and a strong expectation for growth. The best way to get a headstart on spring growth is with a strong fertilizer application of 46-0-0 to get you off on the right foot.
I served as the HOA president of a subdivision in Cedar Lake, IN and hired Priority Landscape to maintain our property (lawn care, fertilization, irrigation, trimming and snow removal). Priority does yeoman's work with integrity and respect. Our account manager was very responsive and the team that cared for our property was very respectful. I would recommend Priority to anyone.
Getting Started Is Easy!
Contact Us
The first step towards a potential partnership with Priority Landscape is to reach out with your needs. Our website is complete with a contact form, as well as our phone number and an active email.
Receive Your Customized Landcare Management Plan
When we take a trip out to your property, our consultation will consist of a thorough inspection of the property. This helps us create a bespoke plan that will speak to the property goals we discuss.
Breathe Easy
Once you let Priority Landscape take over your landscape management, watch as the revenue flows in. Now, your landscape is an asset rather than a liability. Curb appeal is sky high, and clients flock in for the beauty.