When it comes to the way you add nutrients to your lawn, fertilization is not the only method. While rainfall will likely suffice for most of the year, there will be times when your lawn is without water. To supplement these gaps, and optimize water efficiency, you need an irrigation system. On commercial and industrial properties these systems are quite large, and require maintenance to continue optimal performance.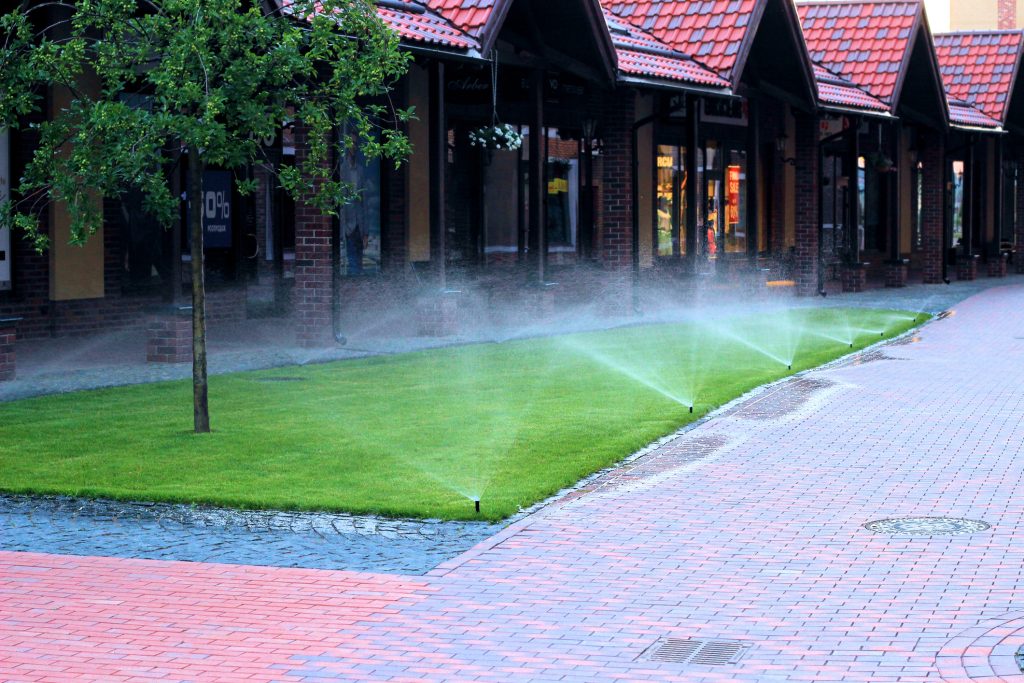 Irrigation Activation
In the world of irrigation, modern systems have begun to innovate at a rapid pace. These irrigation systems are fully automated, using active tracking of weather data to manage usage. It saves you money long term, preventing waste. You need an experienced professional to install a system of this caliber, setting you up for success for years to come.
Irrigation Checks
Just like your lawn, routine inspection of your irrigation system catches issues sooner rather than later. Instead of paying for an expensive fix later, our team will catch the simple fix now. These checks are an essential part of maintenance, and when maintenance is required, our professionals can handle the job in-house.
Irrigation Shut Down
When cold weather comes, the last thing you need is an operational irrigation system. Water will freeze in the pipes, causing breaks and leaks. This can also cause long term damage to your system itself, rendering your investment useless. If your system is not shut down properly before the first freeze, issues will arise. Priority will make sure the job is done right.
I served as the HOA president of a subdivision in Cedar Lake, IN and hired Priority Landscape to maintain our property (lawn care, fertilization, irrigation, trimming and snow removal). Priority does yeoman's work with integrity and respect. Our account manager was very responsive and the team that cared for our property was very respectful. I would recommend Priority to anyone.
Getting Started Is Easy!
Contact Us
The first step towards a potential partnership with Priority Landscape is to reach out with your needs. Our website is complete with a contact form, as well as our phone number and an active email.
Receive Your Customized Landcare Management Plan
When we take a trip out to your property, our consultation will consist of a thorough inspection of the property. This helps us create a bespoke plan that will speak to the property goals we discuss.
Breathe Easy
Once you let Priority Landscape take over your landscape management, watch as the revenue flows in. Now, your landscape is an asset rather than a liability. Curb appeal is sky high, and clients flock in for the beauty.