About Priority
The story of Priority Landscape begins with our owner and his friends shoveling snow for a local landscaper. How this story ends is yet to be told, but for now things are working out pretty well. We are a full service landscaping company specializing in the management of commercial, industrial, and multi-family landscapes. This work is managed by our 50+ employees using our nursery and 5 acre shop. Long term sustainability has always been a staple of the company, as we manage landscapes for the present and future. Using a combination of both maintenance, and designed installation, we are able to rejuvenate older landscapes while keeping newer landscapes in their pristine shape. Take a look around our website to really learn the Priority Landscape story.
Our Vision
"Continuous growth and achievement, developing into an industry-wide role model and leader."
Our Mission
"Enhance the overall quality of the landscape for each client we service, provide exceptional customer service to all our clients, and ensure the success and development of each employee."
Core Values
Pride
Responsibility
Integrity
Organization
Respect
Informative
Teamwork
Yare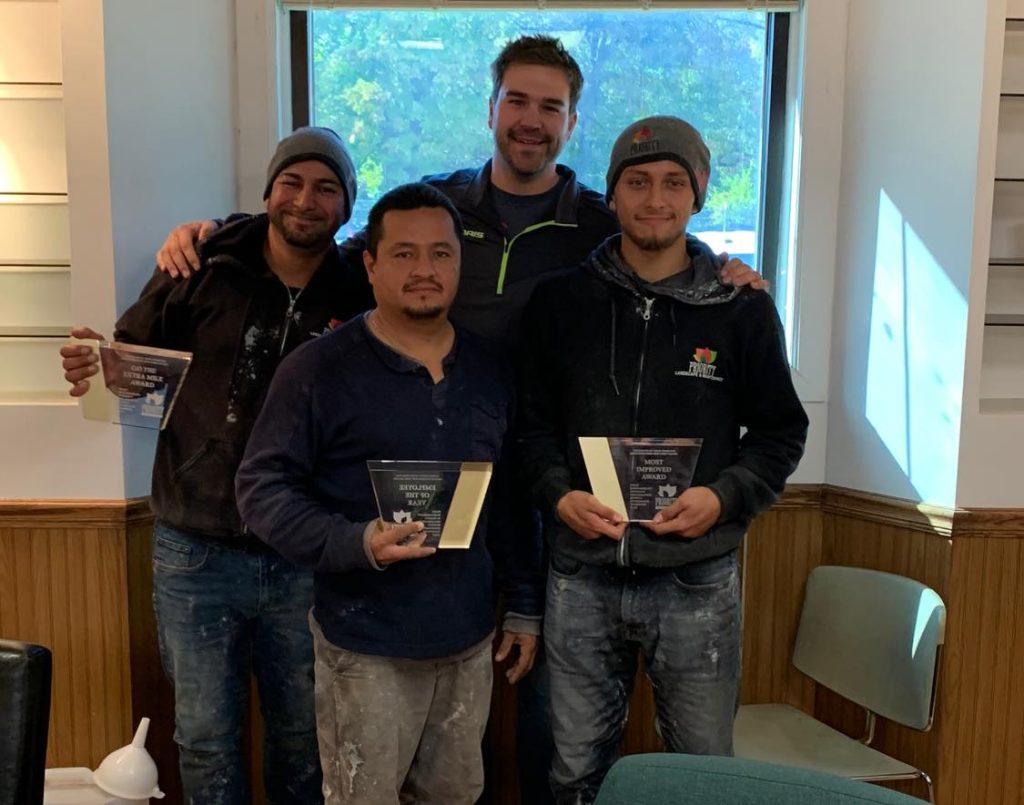 Our Team
When we hire at Priority Landscape, we take the process very seriously. Our staff truly embody the DNA of our company, which is centered around meeting the needs of the client. From top down we believe that if the client is satisfied, all else will fall into place. Whether it be accounting, human resources, or leadership, you can trust that the number one priority is you.
A Message From Our Founder
Many company owners love to sit in their office and watch the work be done. At Priority Landscape this could not be farther from the truth. Tyler is hands on, and always invested in the ongoing growth of Priority Landscape. He demands high quality of work, and makes Priority a place of work to be proud of. It is for this reason we think he is such an asset, and urge you to check out a quick message from Tyler.
The Gary Office
The Gary Office is where it all started and gave us access to the greater Chicago, Illinois area as well as the Southbend, Indiana area. Our home turf grows exponentially year after year and we look forward to adding many more to the Priority Landscape family!
4490 Grant St
Gary, IN 46408
(708)946-6121
The Grand Rapids Office
The newest addition to Priority Landscape is the Grand Rapids Office, serving the greater Grand Rapids, Michigan area over to Lansing Michigan. Our address and contact information is listed below. Let us know how we can serve you and your facility in the greater Grand Rapids and Lansing Michigan areas!
930 OE Bieri Industrial Dr
Lowell, MI 49331
Ph: (616)200-6730
Are you ready to be the PRIORITY?